Updated: December 16, 2016
Sushi-interpreting Service "Sushiuniversity" Was Launched For Tourists In Japan!
Tabimori, Inc. has launched an interpreting service "sushiuniversity" on November 30, 2016 to help tourists in Japan who do not speak Japanese but wish to enjoy traditional Edo-style sushi in the Tokyo area.
What is SUSHIUNIVERSITY?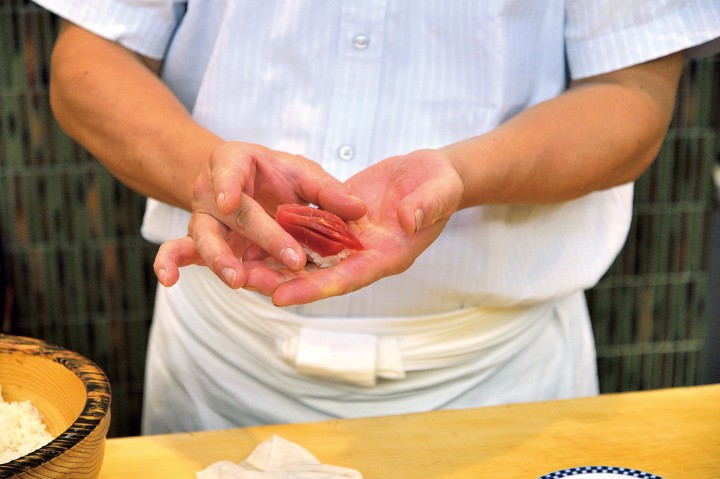 sushiuniversity is a service that allows tourists in Japan to visit sushi restaurants with greater ease and familiarity, as though going to their favorite neighborhood restaurant.
Not only does sushiuniversity showcase various restaurants, but the fee includes shuttle service to and from the hotel, as well as interpreting service inside the restaurants, and "lectures" on the sushi ingredients and etiquette. Tourists can select from a range of plans depending on their budget.

The official site supports French, Italian, Spanish, English, and eight other languages. The service is designed to meet the growing global demand for sushi.
Going forward, additional languages such as Indonesian and Vietnamese are being planned for the service.
Features
Special "omakase" (chef's choice) menu sent in advance of visit in 12 languages
 In order to allow tourists to feel as if they are visiting a familiar neighborhood restaurant, the omakase menu is translated in advance into twelve languages (English, German, French, Italian, Spanish, Portuguese, Russian, Simplified and Traditional Chinese, Korean, Thai, and Japanese).

Understanding the various ingredients ahead of time and using interpreting allows diners to relax and enjoy the sushi before them in a natural and intuitive fashion, asking any questions they have as they arise. Even if tourists do not speak Japanese, interpreting allows them to get to know everything about sushi and enjoy it to the fullest.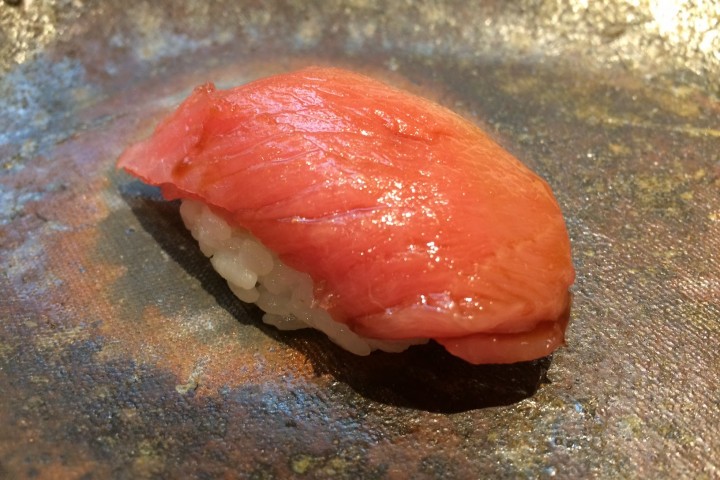 Interpreting and shuttle service combined with various courses to meet tourists' budget.
Sushiuniversity offers three courses: Basic (10,000 JPY/person), Intermediate (20,000 JPY/person), and Senior (30,000 JPY/person). These prices include the meal and the interpreting service.

If diners notify Sushiuniversity in advance of dietary allergies or foods they want off the menu, this can be accommodated. In addition, the team selects restaurants located within thirty minutes by car from guests' hotel and within the Tokyo area that meet their parameters.* On the day of the booking, a Sushiuniversity interpreter meets guests at the lobby of their hotel. The group then travels together to the restaurant.

*Note that this is not an online booking system. After receiving a booking, Sushiuniversity personnel confirms it by telephone and checks the availability of an interpreter. A booking confirmation is then sent by e-mail. Tourists pay for the service in cash when they meet the interpreter on the day of the booking.
Mini "lectures" on ingredients, the shop's style, and how to eat -- ask about anything!

Lectures are not held table-side, but rather right at the counter with the chef. They are open to parties from 2-7 people. An interpreter conveys the chef's chic and intriguing commentary on cuisine to the parties, live.
Tourists enjoy an introduction to the way sushi ingredients are skillfully formed, traditional lore surrounding sushi, the shop's philosophy and manners, and more.

This lecture allows travelers to get an up-close experience with traditional Japanese culture and cuisine.
Unless the chef has planned a particular flow to the menu and there are special requirements to the way food is eaten, tourists are not required to abide by a specific format and can eat the meal in the order and style they see fit. Instead of a formal lecture format, the service creates a fun and inviting atmosphere.